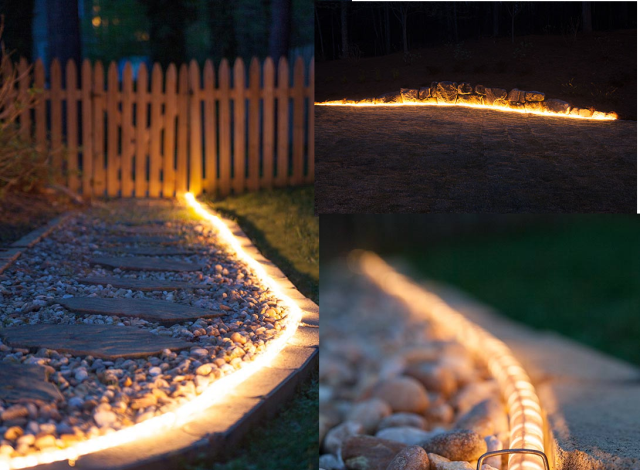 Your house is defined by its interior as well as its exterior. Most people focus on decorating the inside of their homes and dismiss their backyard. In fact, paying attention to your backyard is as necessary as decorating the inside of your home. Let's see how you can make your backyard more fascinating with these creative ideas.
*You can make a backyard fire pit by simply stacking landscaping pavers on a level surface.
*Use zip ties to hang some Christmas lights on the branches of trees around your fire pit, it will make your backyard feel magical
*In the hot summer months nothing can replace the feeling of swimming in your cooled pool after work. Make your pool look as good as it feels by adding a deck to it or a garden.
*Make a pool towel hanger: Every pool owner knows that if you don't have a designated place to hang your pool towels, they will end up in a wet pile or draped over a fence or left in some other random place.
*Build a simple pond: Don't worry about fish, just having a small pond in your yard surrounded by rocks and plant life will liven up any type of yard and does not have to cost a lot of money.
*Use rope lights as pathway lights. You'll be amazed at the transformation rope lights can bring to your backyard.